Harlow!!! How r u all doing? Wow! Pejam celik dah nak Hari Raya ah! Hhmmm...Hope dat u all have made a preparation for Hari Raya...As 4 me I have no time coz of work n due to my sickness...Dis year is d worst of my life...Leh kire sey brape hari je puasa...*sigh* And yesterday I wuz sent 2 hospital coz I fainted at my workplace. I had dis unbearable pain in my head n I keep excusing myself to d ladies...I wuz in d storeroom when I blacked out...My colleague called d ambulance...Bila dah sadar je dah kat dlm ambulance....Abg medic thanks eh picitkan kepala saye...Hahahah! Kat hospitalplak kena blood test lah...Urine test lah...Ish! I wuz kept in d observation room since 3pm to 9pm! Lama sey...Kena masuk air lah apelah...D doc asked me whether I want be admitted coz he need to do a scanning on my head...Takpe masih je...Sape yg nak stay kat hospital sey...I wuz then discharged n given mc 4 a few days...I had to went down 4 appointment next month 4 d scanning...Nasib2...Tapi takpe dpt rest kat umah! Hahahah! Btw thanks 2 d 'nurse' dat bruised my hand by poking her needle at me... c",)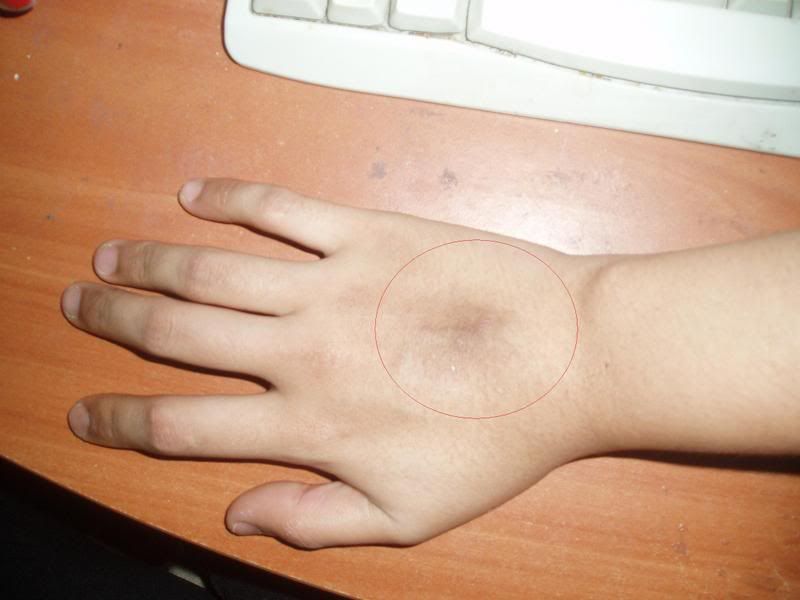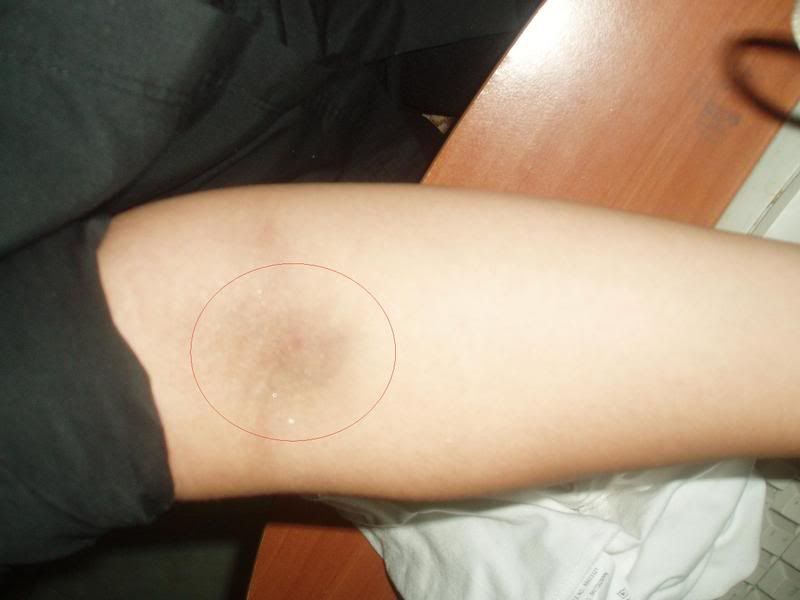 Well..Its been ages since I last meet up with my darlings...We had lotsa things 2 catch up...We r actually called '6 jahanam' masa keje kat airport dulu...Hahahah! Ape taknye dalam team tu kite je yg perangai mcm setan! Bila ade yg tak kena sergeant approach kite dulu! Hahahah! Time nite shift tgh break sempat gi Changi Village lah makan...Dgn uniform plak tu! Ish! Ish! There wuz one time we went 4 break n smoke kat tarmac bila kapal terbang tgh bual refilling! Gila kan! Hahahahah! We were given L.O.W 4 dat! But dat wuz juz memories with CIAS...We have move on...Yati dah kawin...I'm engaged....Ct dah ke pangkal jalan....Izzal kau bila lagi!!? Takkan nak stay senget siol all d way! Hahahaha! Well I did say 6 jahanam but I juz mention 4 rite...D other 2 is out of our list coz they r a bad bad influence 2 us! They doesnt appreciate dis friendship at all...I won't elaborate wat it is but I juz hope they will realised it one day...But watever its fun though meeting up with u guys dat day...Hope we can do it again sometimes...


My Darlings...Yati, CT & Izzal...
Angels Without Their Charlie...Hahahha!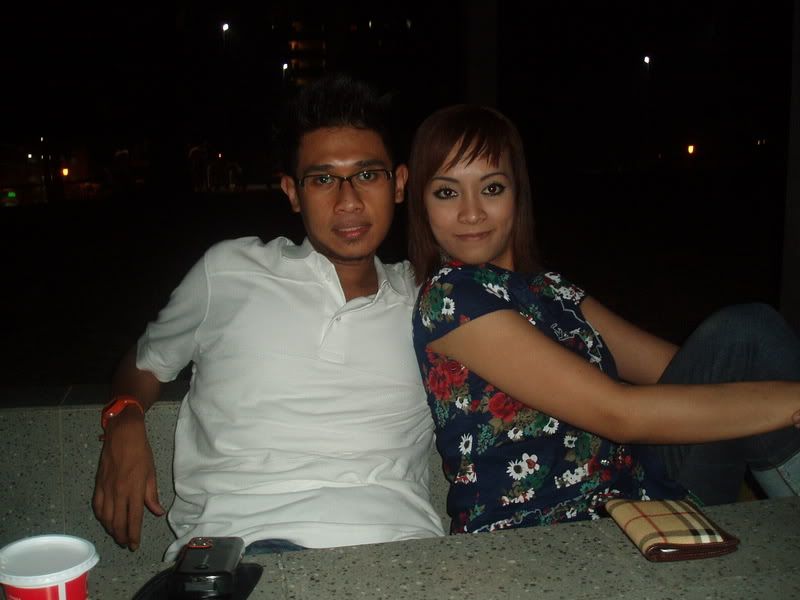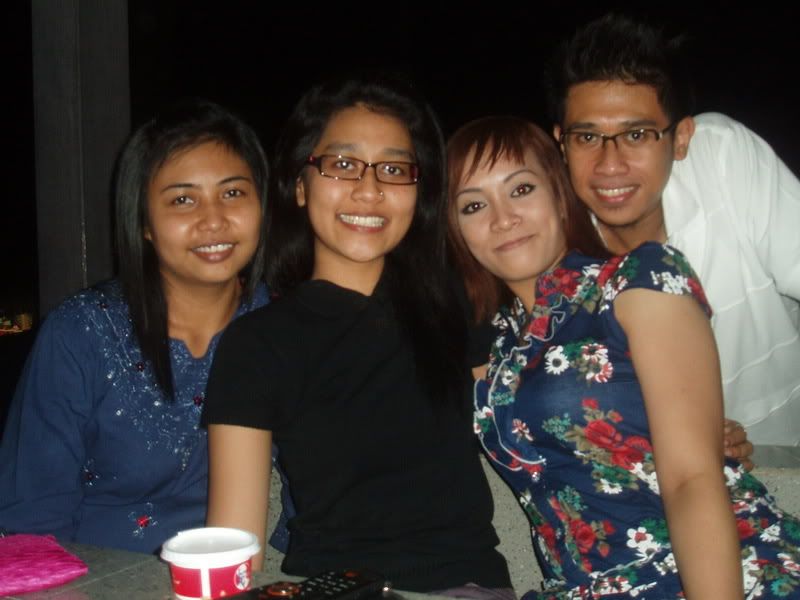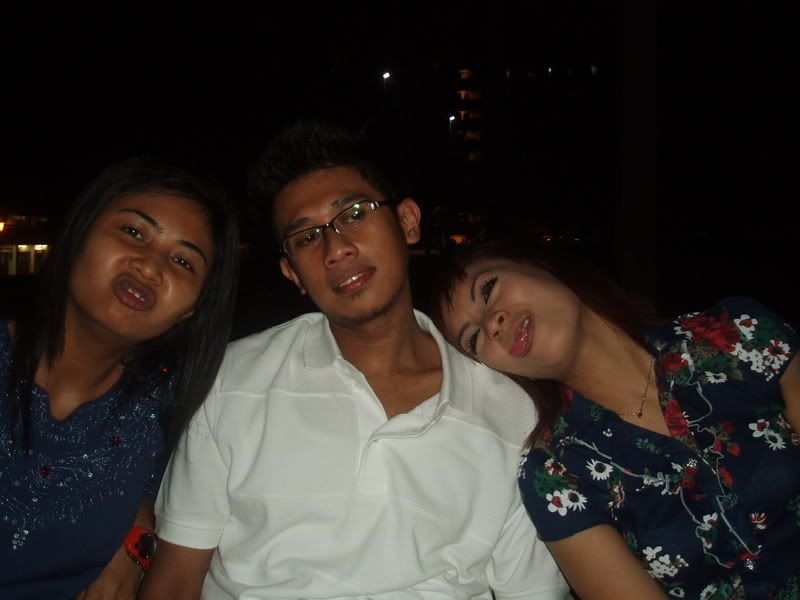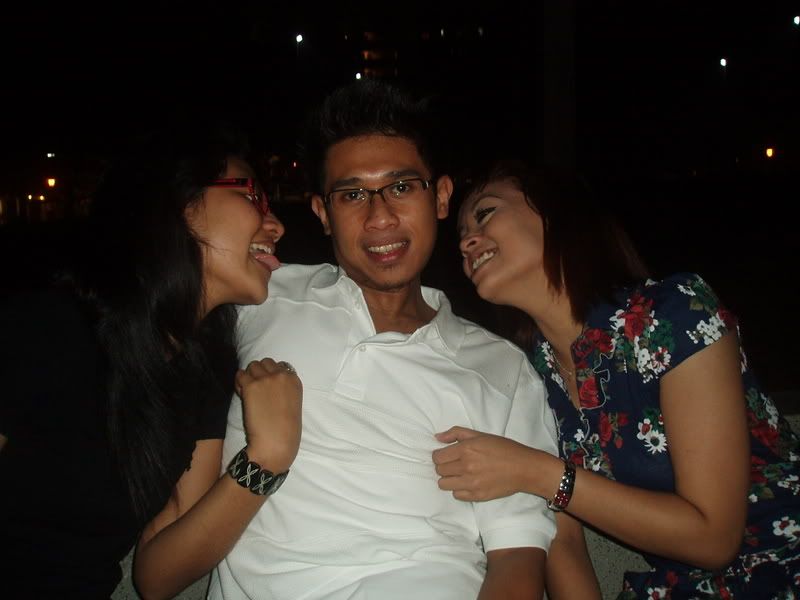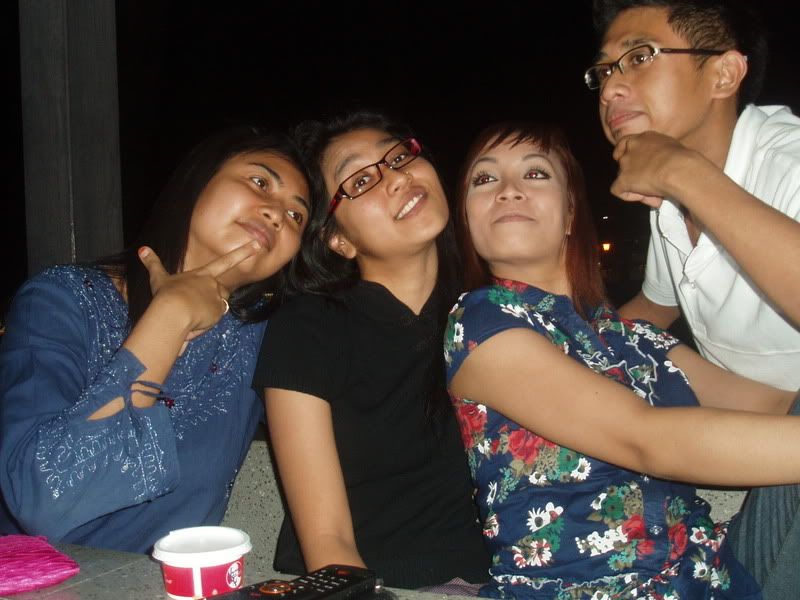 Izzal Muka Steam Siak!!