~*WC SUCKS BIG TIME!!!*
~~~~~~~~~
~

Sorry peeps if my post dis time offend anybody dat's really into dis WORLDCUP thing! I had no choice! I can't voice out my opinion but all I can do is vent my frustation in this blog! MY BLOG! I know it happen only 4 yrs once but it really2 annoys me! People shouting !GOL! in the middle of the night! Kedai kopi full! (Buat
menyemak je!) I hardly spend my time with 'HIM' juz becoz he wanted to watch WC with his friends! Not that I wanna control his life lah tapi skali skala nak spend 1 ari pon susah ke! Jumpanye ptg2 abih kul 11 dah nak BLAH! Aaaaargggh!!! FUCKING PISSED SIAK!!!!!! Dahlah forget bout it lah!! Fikir2 pon buat sakit hati je! *sigh*
Yesterday I met up with my ex schoolmates from S'goon Sec...We juz chilled arnd Esplanade...Me,Izah,Tina,Shima,Abdillah,Said,Yati(My bf) and Syahid(Tina's fiancee). Had a great time there...Maklomlah dah lama tak jumpa...Bila dah lama tak jumpa tu ade je cerita2 zaman2 skolah kecoh sey... Zaman2 kental/selenger dulu...Hahahaha! Dulu aku ni memang kental...Dah lah nickname samurai...Pandai2 je korang eh mentang2 lah rambut aku panjang! Sekali swing maut tau! Hahahah! Nanti bila aku free aku taruk k pic selenger aku dulu...Hahaha! Pecah perut sey teringat cerita2 dulu...Tapi tu semua dulu...Heheheh!Sambil2 tu ape lagi!! Amik gambar ah! Heheheh! Maybe we're planning another meeting soon...I hope this time ramai lagi yang ade...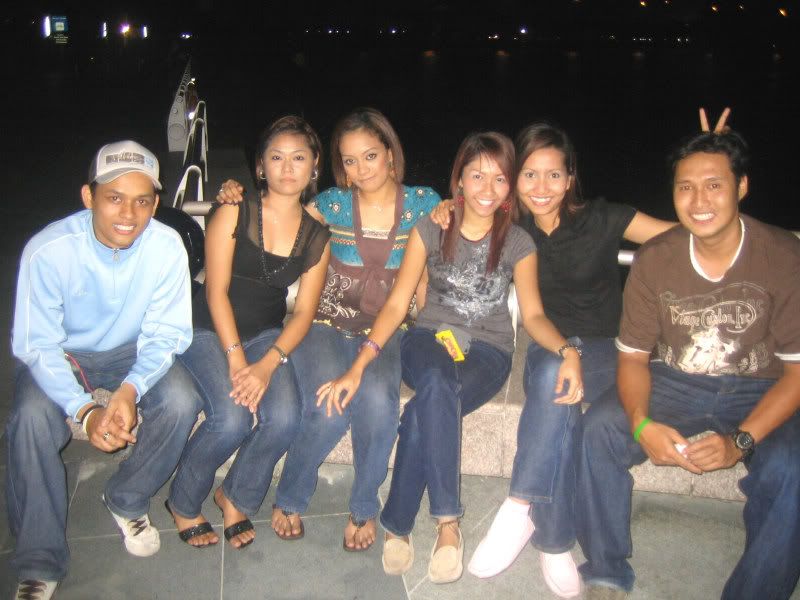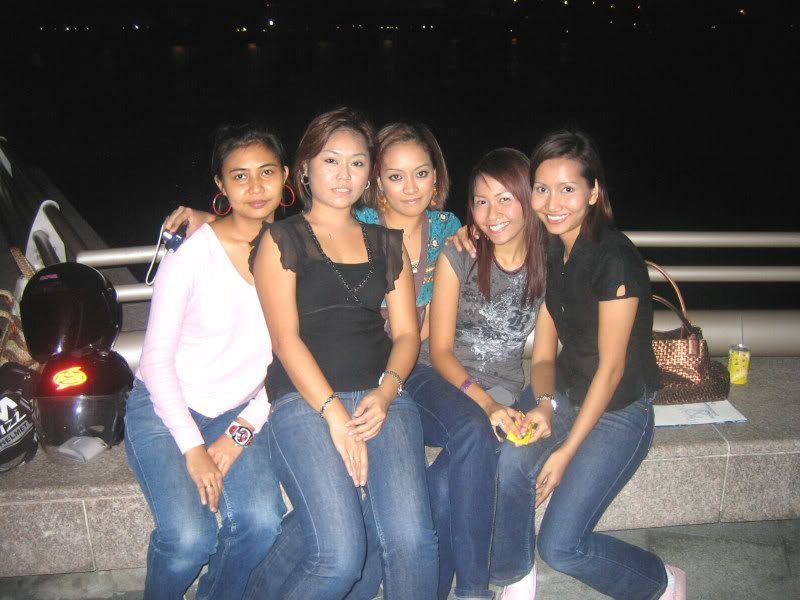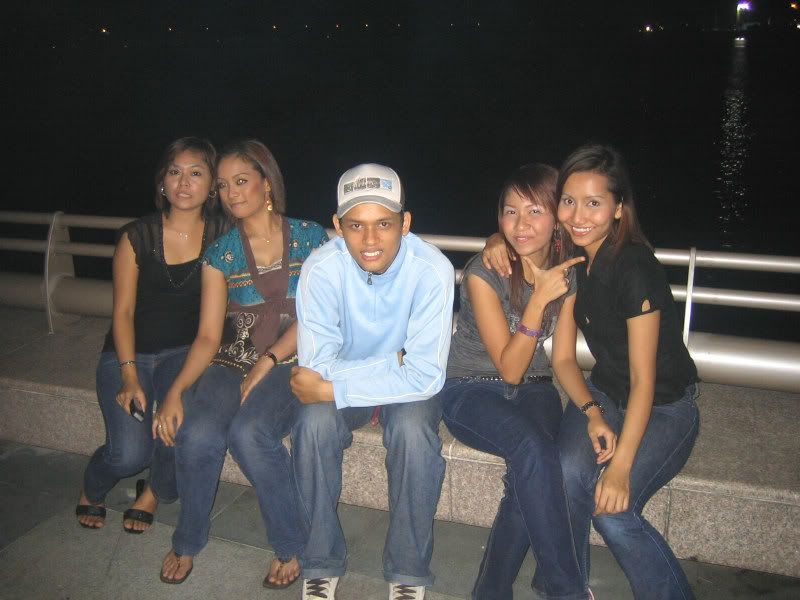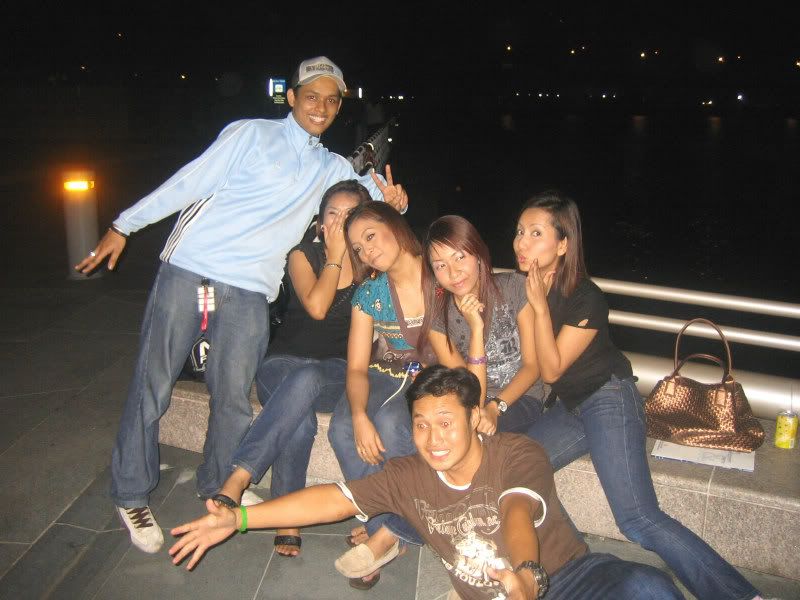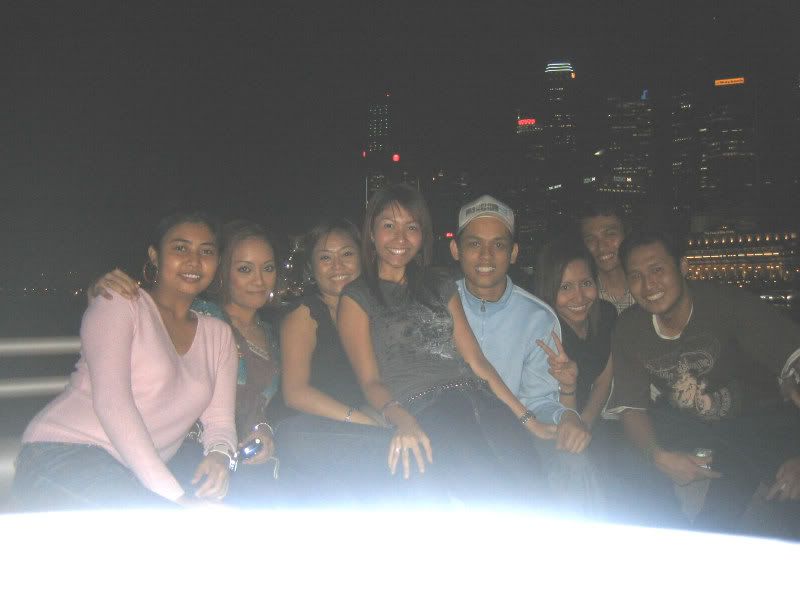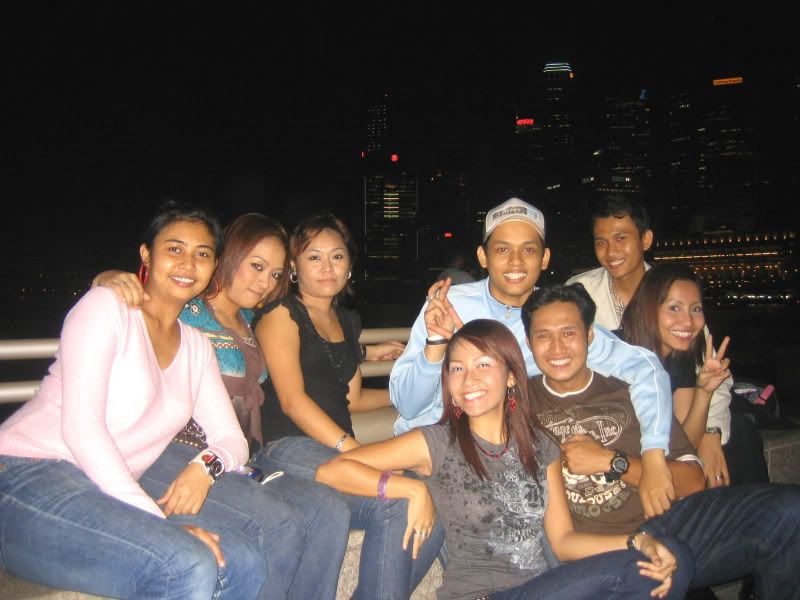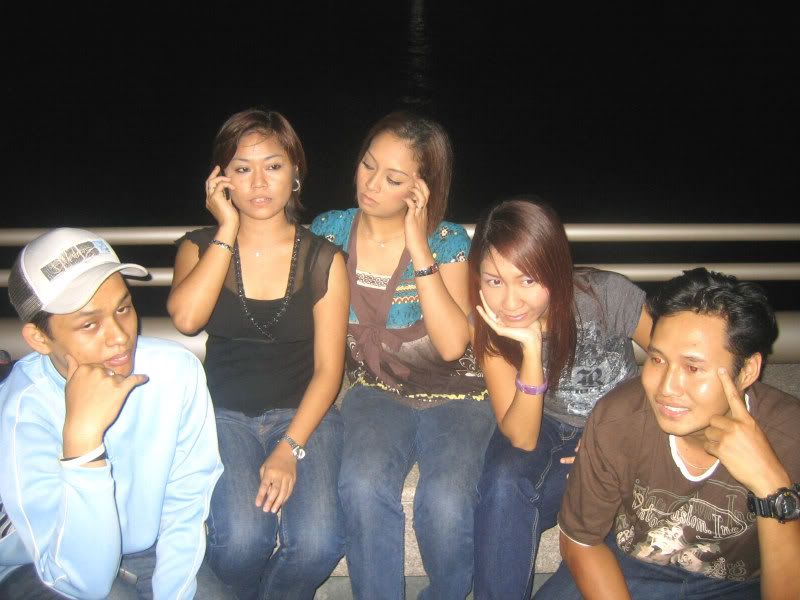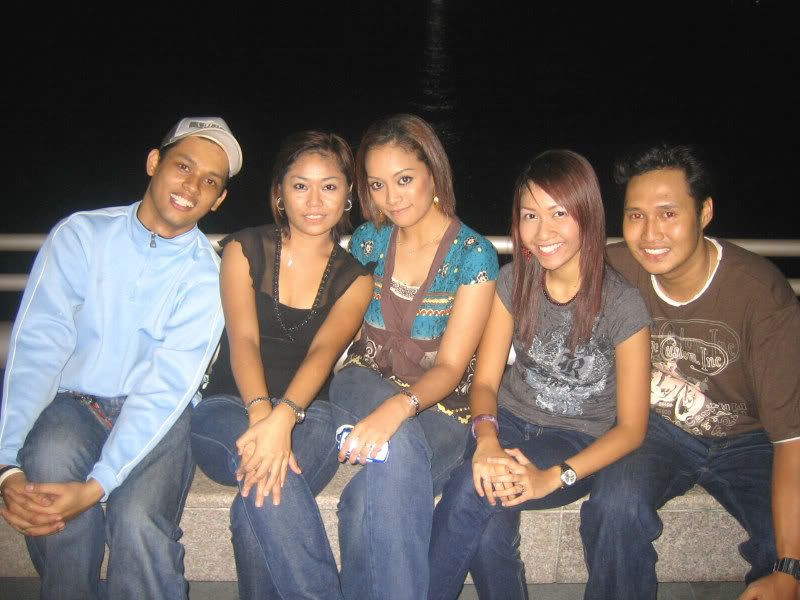 Btw in case u haven't noticed....I've rebond my hair!! Hheheheh! Last Thursday me & Sue went to JB all by ourselves just to rebond our hair! Mcm kat singapore ni dah takde kedai salon! Tapi nak budget kan...So mine wuz Rm120...Oklah tu asal kan rambut ni terurus sikit...Hahahahah!